WELCOME TO PREMIUM ZONE   |   概览
Fù  Fèi  Nèi  Róng  Gài  Lǎn
Get premium access to Chinese Self-Study online and strengthen varied Chinese skills. Help struggling learners to further improve their Chinese reading comprehension, and to better communicate clearly with Chinese friends or business partners, as getting everything of modern Chinese life from up-to-date bilingual stories.

Tips: Premium Membership is required for further reading.
Start Your Chinese Study on Words Comparison
Premium membership gives you access to hundreds of exclusive comparisons of Chinese vocabulary. We believe that one of the most practical and effective ways to learn Chinese is trying to compare them. Help you learn to read and distinguish Chinese Words, Near-Synonyms, Phrases ranging from pronunciations, formations, utilities and sample sentences. Be ahead to build up your Chinese vocabulary now!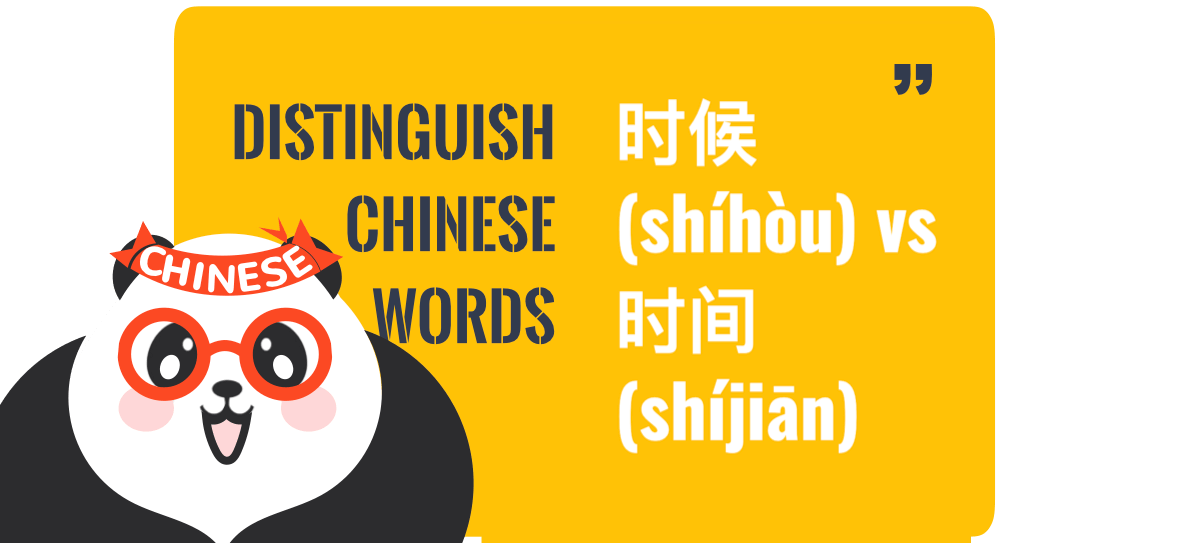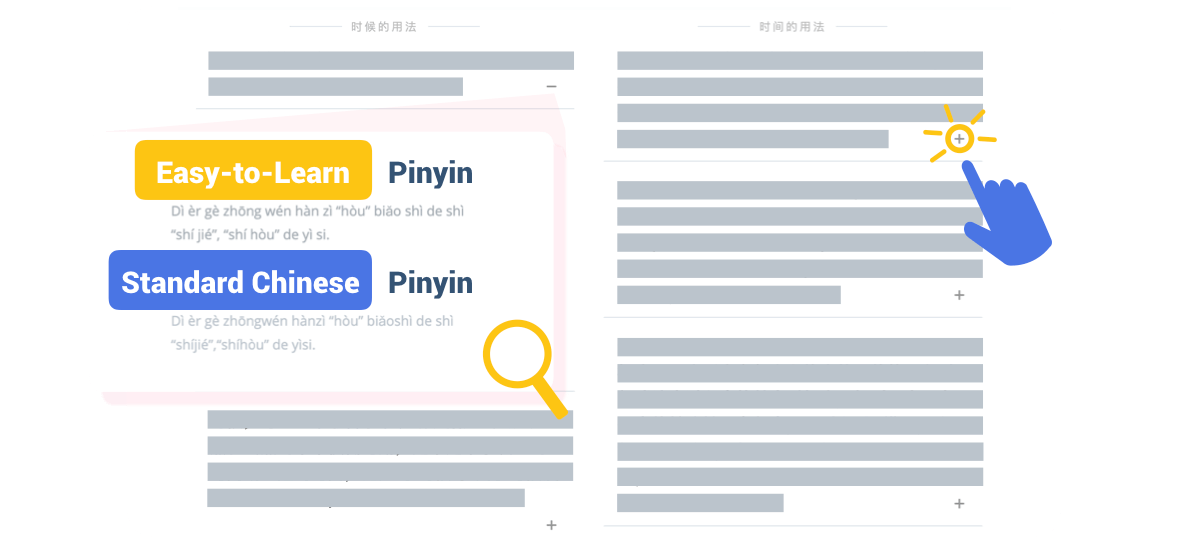 Learn Chinese Supplemented with Easy-to-Learn and Standard Pinyin
Easy-to-Learn Pinyin is the exclusive assistant to help beginners to read each Chinese character one by one much easier, plus marked with real pronunciation in Chinese life, while the standard Pinyin is normally separated by the minimum words unit and only marked with standard pronunciation only. Just one-click the small plus or minus icon after Chinese sentences, Premium members can expand or collapse Pinyin feature with ease.
Bring Contrast of Positive & Negative Sample Sentences
Give striking contrast of positive and negative sample sentences. Help non-native Chinese learners understand and differentiate the differences between Chinese words and phrases given. Connect similar Chinese words and the sentences applied to by focusing on their differences.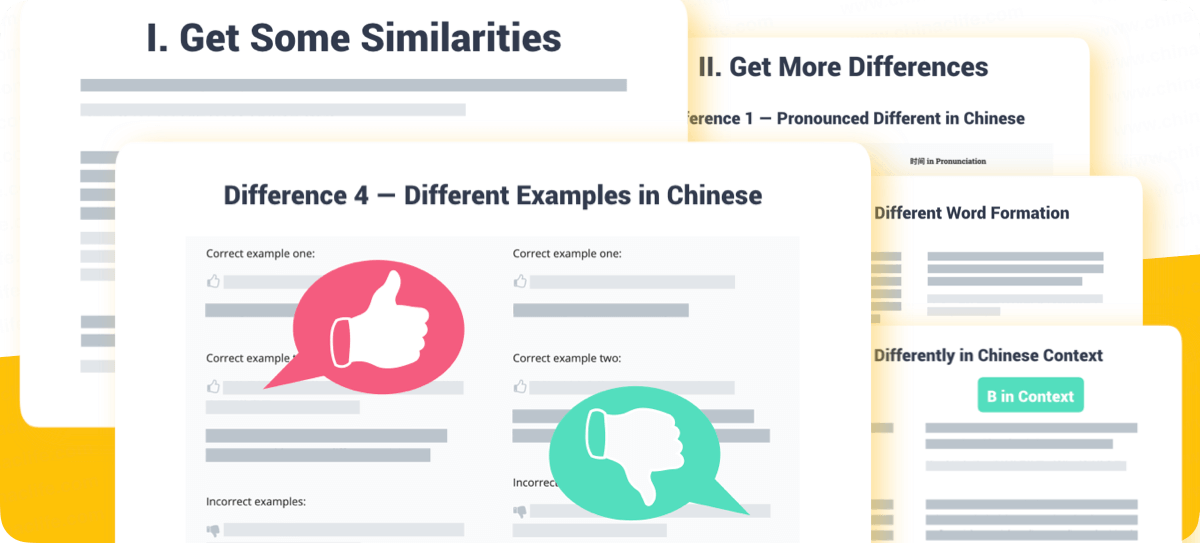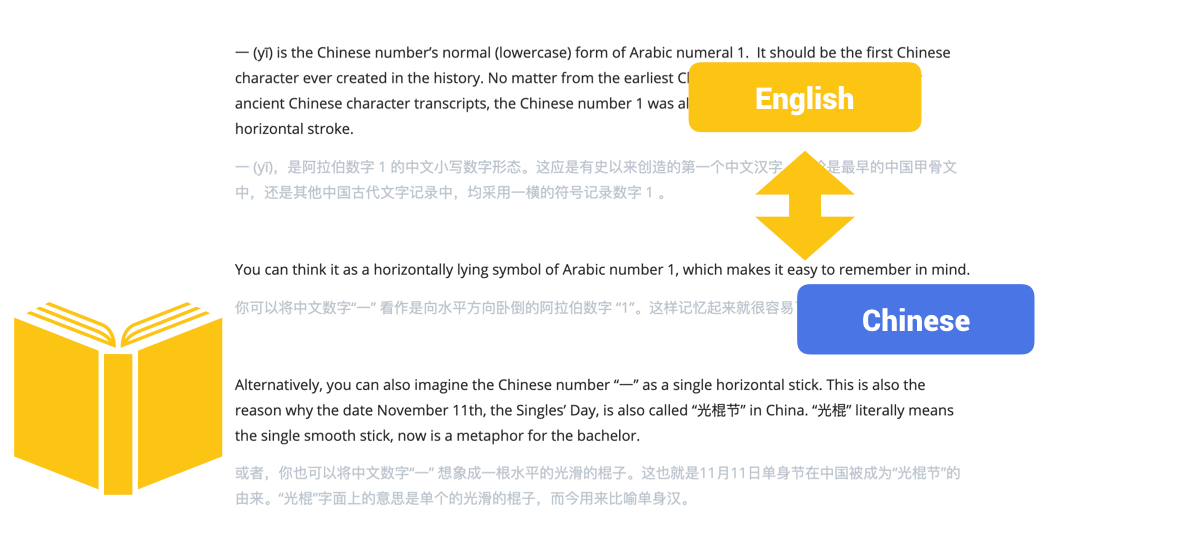 Read Parallel English-Chinese Bilingual Stories
Get access to plenty of Bilingual China Stories in parallel English and Chinese languages. And keep them up-to-date with modern Chinese life, culture and hot topics. Help Chinese language learners at different levels to get through and strengthen their reading ability.
Vocabulary Lists for HSK Preps
Review on-demand HSK 1-6 vocabulary lists and get help to prepare for different levels of HSK exams. Cover troubleshooting HSK difficulties like homonyms / polysemy, and approaches to getting started with analysis and communication skills in Chinese in daily life.