我道歉   |   Wǒ Dào Qiàn
Say Apology Phrases in Chinese
CHINESE WORD / PHRASE STUDY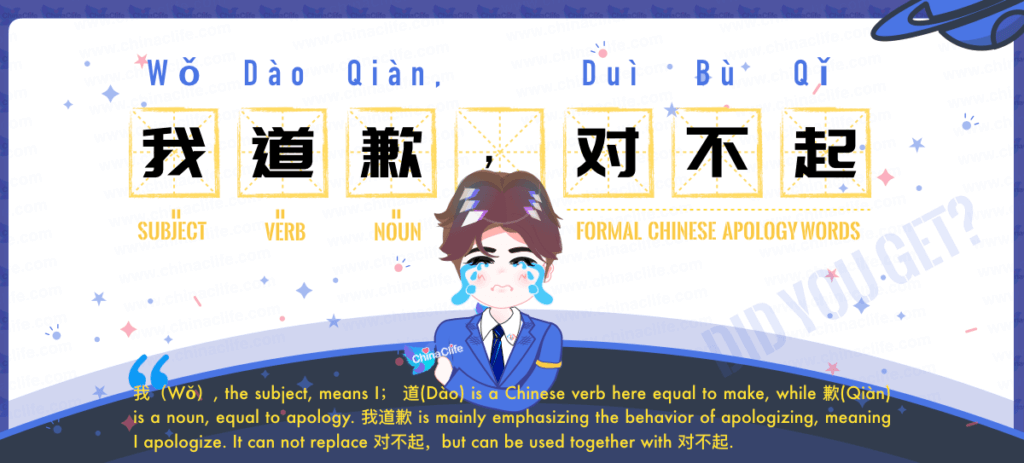 Speak the Chinese Apology Phrases in China
Chinese Apology Phrase: 我道歉,对不起!(wǒ dào qiàn, duì bù qǐ) | I apologize, I'm sorry!
我 (wǒ), the subject, means I; 道 (dào) is a Chinese verb here equal to make, while 歉 (qiàn) is a noun, equal to apology. 我道歉 is mainly emphasizing the behavior of apologizing, meaning I apologize. It can not replace 对不起,but can be used together with 对不起.
To know more about apology-related stories, please click to read Ten Useful Ways to Say Sorry in Chinese, and Apologize like Real Chinese on Different Occasions as well.
See u soon... : )