2021 October: The 13 Chart-topping Chinese TikTok/Douyin Songs of Golden October in China
十月:榜上最火的抖音中文歌
Starting with China's National Day Festival, the October is usually associated with the golden period of the year. There are 13 Chinese songs getting hot on October's Chinese TikTok/Douyin app, some of which has attracted over ten millions hits on the popular Chinese music streaming platform and wide-spread over Chinese social networks.

English Words:
Chinese Pinyin:
Standard Chinese:
Similar Chinese Words:
上榜歌曲 Shàng bǎng gē qǔ The hot music and songs are ranked on Chinese TikTok/Douyin app.
Related Chinese Words:
华语歌曲 Huá yǔ gē qǔ Music and songs are written and singing in Chinese language, to be specified in Standard Chinese or Mandarin as you know.
Related App:
抖音 Dǒu yīn The Chinese name of TikTok's China Twins app, which is China's most popular mobile short-video creating and sharing app developed by China's ByteDance Technology Company.
Chinese Pronunciation on Google

Say "Chart-topping Chinese Songs"
2021 October's Chart-Topping Chinese TikTok/Douyin Songs
十月抖音榜单上最火的中文歌曲
Did you hear of the popular Chinese TikTok songs? Here comes a list of 13 chart-topping Chinese TikTok/Douyin songs ranked on China's TikTok twins "Douyin" 抖音 (dǒu yīn) app. Not all of the following are the new releases of Chinese songs in October or the year 2021, since a great deal among them are reproduced versions on the basis of former chart-topping songs in China and now comebacks on the Douyin app.
你听过这个十月热门的抖音歌曲吗?以下盘点了 13 首闯进 10 月抖音热歌榜单的中文流行歌曲。其中部分是在这个 10 月或 2021 年度内发行的新歌,而更多是对过往热门流行歌曲的改编作品,再度在抖音上翻红。
Now take a view of the following 13 chart-topping Chinese TikTok/Douyin songs, with titles in English/Chinese/Pinyin, Chinese artists, and brief information as well. For more requests on Chinese music or lyrics, leave a comment at the bottom to let us know.
查看以下歌曲名单,同时可获取这些热门中文歌曲的中英文歌名(含拼音)、歌手名及歌曲简要信息,若需额外的中文/拼音歌词内容,请在底部留言告知我们。
"Wind Blowing Over Eight Thousand Li"
#5 October's Chart-Topping Chinese Song
《风吹过八千里》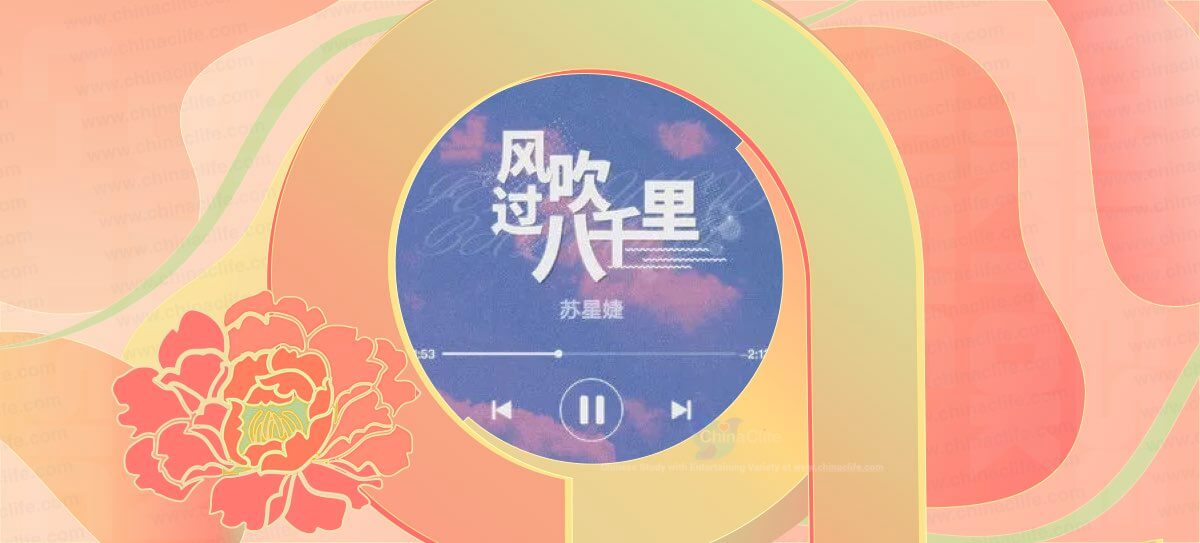 Song Name: Wind Blowing over Three Thousand Miles (Aka. Like the Wind Blowing over Eight Thousand Li)
歌曲名称:风吹过八千里
Artist: Su Xingjie
歌 手:苏星婕
Language: Chinese Songs
歌曲语种:中文国语
Release Time: 2021-9-17
发行时间:2021 年 09 月 17 日
Genre: Chinese Pop
音乐流派:中文流行
IN ADDITION
Questions & Additional
Have you got any tips from this bilingual Chinese story above?
Do you have any other questions or suggestions?
You are free to write it down in the "Comments" section below or in our groups.
Any thought from you is appreciated, valuable, and might help the rest of the residents on the planet. 😀
Additionally...
Did You Start Learning Chinese with Pinyin?
Continue to read our User-friendly Chinese-Pinyin version of this story
(Unlocked for Free Logged-in and Premium residents only).
Hope it Helps! : )
READ NEXT