China's Top 10 New NetEase Songs in July (2021) - Ranking from NetEase CloudMusic App
【2021年7月】网易云最新热歌
The top 10 new NetEase Songs for July of 2021 are ready as follows. The story will show you a monthly new Chinese songs' ranking result from the NetEase Cloud Music app, one of China's most popular music streaming apps. Stay tuned for the top new NetEase Songs in July 2021 and it's time to start your Chinese learning from the latest hot new Chinese music and songs.

English Words:
Chinese Pinyin:
Standard Chinese:
Similar Chinese Words:
音乐榜单 Yīn yuè bǎng dān Music Ranking List.
热门歌曲 Rè mén gē qǔ Hot or the most popular music and songs.
Related Chinese Words:
听歌 Tīng gēListen to the music.
唱歌 Chàng gēSing a song.
Related App:
网易云音乐 Wǎng yì yún yīn yuè NetEase Cloud Music, China's popular online music streaming platform and app.
Chinese Pronunciation on Google

Say "Top New Chinese Music and Songs"
NetEase Cloud Music And Top New NetEase Songs of July
网易云音乐及其七月最新热歌
It's supposed that you have heard the NetEase Cloud Music, which is also known as "NetEase Music" for short or 网易云音乐 (Wǎng yì yún yīn yuè) in Simplified Chinese. It is one of the most popular music streaming platforms and apps in China with a total of 180.5 million monthly active users, as of the end of 2020 according to its official data.
网易云音乐,英文称作"NetEase Cloud Music" 或 "NetEase Music",是中国流行的在线音乐平台。截止 2020 年底,网易云音乐的月活跃用户数已达 1.81 亿。
Here is readily given the top 10 new NetEase songs of July 2021. They are all the hottest Chinese songs revealed from the official monthly Music ranking list that have been played and added to favorites most frequently on China's NetEase Cloud Music app in July of 2021 after initial release, listing below with titles in English, Chinese, and Pinyin, as well as other Infos. For more requests, please feel free to let us know by leaving a comment at the bottom.
以下盘点了 2021 年 7 月网易云音乐平台上热度最高的 10 首中文新歌,它们均为 7 月上架后,在网易云音乐平台或应用内播放及收藏最多的最新中文音乐作品,中英文及拼音的曲名和歌手信息。 若需其他相关内容,请在底部留言告知。
Top New #9: The Sun That Shines The Dark Night
《照亮黑夜的太阳》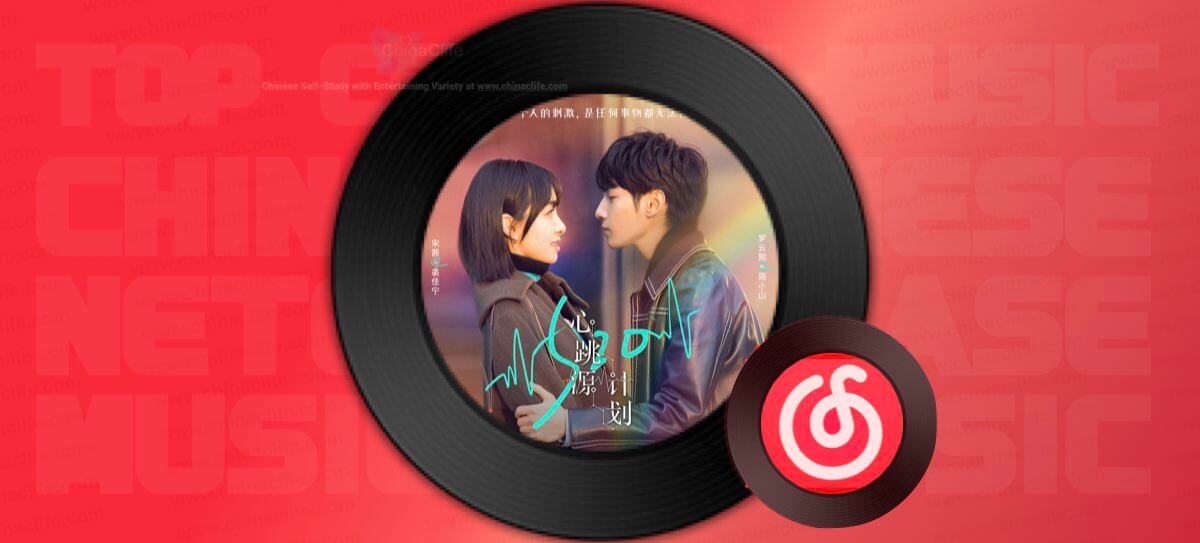 Song Name: The Sun That Shines The Dark Night - OST for Chinese Drama "Heartbeat Original Plan"
歌曲名称:照亮黑夜的太阳 - 电视剧《心跳源计划》插曲
Artist: Silence
歌 手:汪苏泷
Language: Chinese Songs
歌曲语种:中文国语
Release Time: 2021-07-19
发行时间:2021 年 07 月 19 日
Genre: POP
音乐流派:流行
IN ADDITION
Questions & Additional
Have you got any tips from this bilingual Chinese story above?
Do you have any other questions or suggestions?
You are free to write it down in the "Comments" section below or in our groups.
Any thought from you is appreciated, valuable, and might help the rest of the residents on the planet. 😀
Additionally...
Did You Start Learning Chinese with Pinyin?
Continue to read our User-friendly Chinese-Pinyin version of this story
(Unlocked for Free Logged-in and Premium residents only).
Hope it Helps! : )
READ NEXT