NOV 2021: The Top 20 Newly-Released Rap in China November And Artists (Part Two)
11月:20 首新近发布的中文说唱歌曲 (下)
What are the top newly-released Chinese rap songs and artists in China November 2021? Here brings you all the popular and new Chinese Rap/Hip-Hop Songs for November 2021. Find out the best Chinese rap music of the year. And stay on top of all the newest Chinese Rap releases and C-Rappers.

English Words:
Chinese Pinyin:
Standard Chinese:
Similar Chinese Words:
最新发布的歌曲 zuì xīn fā bù de gē qǔ The newly-released Songs in Chinese.
说唱音乐 shuō chàng yīn yuè Rap Music in Chinese.
嘻哈音乐 xī hā yīn yuè Hip-Hop Music in Chinese.
Related Chinese Words:
全新的歌曲 quán xīn de gē qǔ A brand new rap in Chinese.
Chinese Pronunciation on Google

Say "Chinese Rap Songs"
November's Newly Released Rap in China
11 月新晋中文说唱歌曲
Take a view on the following playlist of the top 20 newly released rap in China, with no particular order of ranking.
查看以下在 11 月内热度最高的 20 首中文说唱音乐作品名单,排名不分先后。
All C-Rap music are given titles in English/Chinese/Pinyin, Chinese rappers, and brief music information for reference.
这些中文说唱作品均提供中英文歌名(含拼音)、中文说唱歌手及简要的歌曲信息,仅供参考。
"Why Your Phone Can't Get Through"
A Newly Release Rap in China November
#15.《为什么你的电话打不通》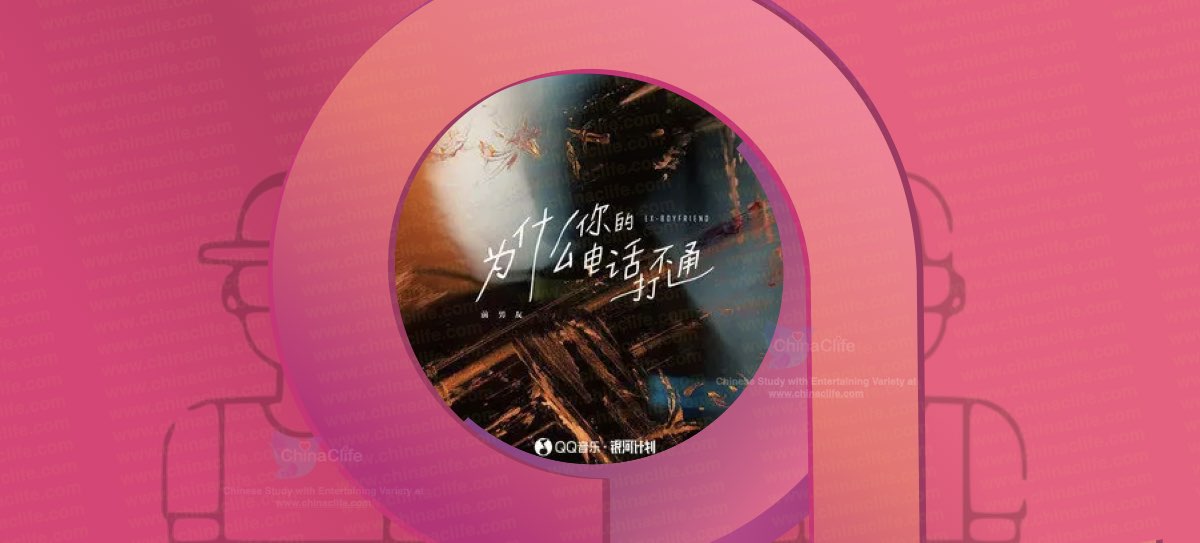 Song Name: Why Your Phone Can't Get Through
歌曲名称:为什么你的电话打不通
Artist: A1 TRIP / EX-BOYFRRIEND
歌 手:A1 TRIP / 前男友EX-BOYFRRIEND
Language: Chinese Songs
歌曲语种:中文国语
Release Time: 2021-10-29
发行时间:2021 年 10 月 29 日
Genre: Chinese Rap/Hip-Hop
音乐流派:中文说唱
Enjoy all! And part one is on the way...
IN ADDITION
Questions & Additional
Have you got any tips from this bilingual Chinese story above?
Do you have any other questions or suggestions?
You are free to write it down in the "Comments" section below or in our groups.
Any thought from you is appreciated, valuable, and might help the rest of the residents on the planet. 😀
Additionally...
Did You Start Learning Chinese with Pinyin?
Continue to read our User-friendly Chinese-Pinyin version of this story
(Unlocked for Free Logged-in and Premium residents only).
Hope it Helps! : )
READ NEXT