Sticker Feature Got Enhanced in New WeChat Version
| 微信新版本优化了表情包功能
Recently, Wechat (Weixin) has optimized the WeChat stickers' experience after the release of WeChat 7.0.20 for Android or later, and WeChat 7.0.21 for iOS or later.

最近,微信在已发布的新版本中(微信安卓版 v7.0.20 + 或 iOS 版 v7.0.21 +)增加了一项与表情包相关的新功能。

The new WeChat app allows users to search stickers directly from the stickers panel under the chatting interface, which is far more convenient than the previous searching path by switching to the sticker gallery. For details, please see the following instructions on Method #1.

新微信应用里允许用户从聊天界面的表情包面包里直接搜索表情包,较之前仅能进入表情商店里搜索的路径来说,新功能让用户无需离开聊天界面就能寻找更多表情包,无疑方便了许多。

Before trying the new sticker-searching method, please check the app version you've installed by tapping "Me" - "Settings" - "About" field in WeChat app.

在体验表情搜索的新功能前,请检查手机上是否已更新至最新版本,检查方法是依次点击进入"我" - "设置" - "关于"菜单。

HOW TO DO?
Three Methods: Find Chinese Memes? Search Stickers in WeChat and More
| 三种方法发现更多微信表情包
Although sticker-searching is new and useful to users, it is not the only way for us to find Chinese memes and stickers.

新上线的表情包搜索功能,并不是微信提供的应用内寻找更多表情包的唯一途径。

The other two methods are also enabled to help users find memes and stickers effectively in WeChat app.

还有另外两种方式也能帮助用户发现有趣的表情包图片。

Let's check out the details of the total three methods as follows.

具体请见以下三种方法。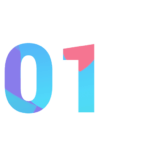 Method #1. Search Stickers in WeChat's Chatting Panel
| 方法一、 直接在聊天面板中搜索表情包
Tap to enter one of the chats from your chat list, tap the right-bottom smile icon to trigger the WeChat sticker panel. Here you will find a tiny magnifying-glass icon added at the left-top position of the panel if you have upgraded to WeChat v7.0.20+ for Android or v7.0.21+ for iOS. Just tap this search icon to switch into a new sticker searching box where you can start searching stickers now.

在任一聊天对话框中,点击底部的"(笑脸)表情"图标打开表情包面板。在微信安卓版 V7.0.20 ( iOS 版本 7.0.21)或更新的版本中,你会发现左侧增加了一个"搜索"小按钮。点击搜索小图即可出现搜索框,并开始搜索表情包了。
We have tested the sticker searching function several times and it's confirmed that many Chinese memes and stickers can be discovered by inputting either Chinese or English keywords. Most results of memes and stickers can meet our demand although there are still a few unmatched ones under the English-searching condition.

经过我们的数次搜索体验,在表情包搜索框内输入中文或者英文都可以找到许多表情包。尽管在英文搜索的情况下,或会出现一些并非完全匹配的结果,但大部分的表情包还是吻合的。
In short, searching memes and stickers within WeChat's chatting panel is an absolutely recommended method for you to quickly find more fresh Chinese memes and stickers.

总之,通过聊天面板内搜索表情包,是个能让你在聊天过程中快速且不断找到新鲜表情包的好办法。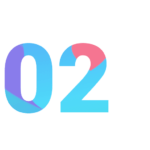 Method #2. Get "Related Stickers" from Others' Sent
| 方法二、 利用"相关表情"以图找图
Free Sign-in to Unlock Full

Tips: The full content to show for Free Logged-in and Premium residents only. Please click Log-In / Sign Up for Free button on the top right to unlock them.

For Logged-In Members Only

READ NEXT
Following Stories You Might Have Missed