What Do You Know About Mobile Games in Chinese?
| 关于中文里的"手游"一词
Mobile Games, as "手机游戏 (shǒu jī yóu xì)" spoken in Simplified Chinese or "手游 (shǒu yóu)" for short, is addictive but always the top choice of entertainments by most people for relaxing and fun in daily life.

手机游戏,或中文简写为"手游",是容易让人上瘾的,但又始终是大多数人在日常生活中首选的休闲娱乐方式。

The Chinese word of "Mobile" has two meanings: one as "移动 (yí dòng)" by literal translation, e.g. the brand of China's operator "China Mobile" equals to "中国移动 (zhōng guó yí dòng)", while another as a representative of Chinese word "手机 (shǒu jī)", e.g. "手机设备 (shǒu jī shè bèi)" equals to mobile devices.

Mobile 对应的汉语词语有两层含意:其一是直译为"移动",如中国的运营商品牌"中国移动",其二则是用于指代"手机",如"手机设备"。

Thus, it's easy to understand the meaning of more words like "Mobile apps" in the Chinese language. As the most popular category in mobile apps, it must be mentioned to the hot mobile game apps. According to the latest data on the mobile games of mainland China, the following hot mobile game apps have got ranked in the "Mainland China's Top Grossing Mobile Game Apps" Charts in November. Let's check it out.

因此,也很容易理解中文里"手机应用"一词了。而作为手机应用里最受欢迎的类别,就不得不提热门的手游应用了。根据最新的关于中国大陆地区手机游戏的数据,以下手游在 11 月的"中国大陆热门手游收入榜单"中名列前茅。一起来看看吧。

HOW TO DO?
Latest Ten of Top Grossing Chinese Mobile Game Apps (Nov.)
| 最新中国手游收入月榜前十(十一月)
Games sometimes are actually useful for practicing and learning foreign languages. In this story, we will share the latest ranking list of the top ten highest-grossing Chinese mobile games in mainland China as well as brief intros of the Chinese mobile games, according to the latest ranking results published by the authorized third party's public released data. Enjoy fun.

玩游戏也能有助于学习和练习一门外语。以下将分享中国大陆手游 11 月 收入最高的前十名中国手游名单及简介。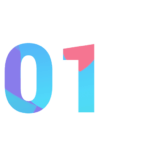 Top 01.   "Honor of Kings" By Tencent
| 第一: 《王者荣耀》- 腾讯
As one of the most popular 5v5 mobile MOBA games, it doesn't have to give more on introducing Tencent's "Honor of Kings", or someone known as King of Glory.

作为经典的 5v5 团队竞技游戏,MOBA手游大作,腾讯的这款热门手游《王者荣耀》无需再过多介绍了。

By the way, the "Honor of Kings" app also has an English version for players in the West called "Arena of Valor", in which western heroes from different universes have taken the place of unique Chinese hero characters, for cultural difference.

顺便一提的是,《王者荣耀》还有一个针对欧美市场和玩家的英文版应用《Arena of Valor》,出于文化差异,在海外版中将独有的中国英雄替换为来自不同宇宙的西方英雄角色。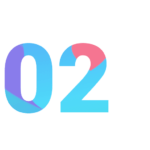 Top 02.   "The Magic Blade" By Tencent
| 第二: 《天涯明月刀》- 腾讯
"The Magic Blade" (aka "Tianya Mingyue Dao"), produced based on the classic Chinese IP, Gulong's martial arts novel "Horizon, Bright Moon, Saber", is a 3D massively multiplayer online role-playing (MMORPG) mobile game developed by Tencent's game studio.

《天涯明月刀》是基于中国经典的古龙同名武侠小说 IP 改编而成,同样由腾讯旗下的游戏工作室研发而成的 3D 大型多人在线角色扮演 (MMORPG) 的手游。

Besides the latest mobile game app, it also has released a PC-client program application before.

除手游外,还有可供电脑上玩的端游版本。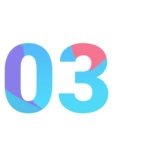 Top 03.   "Game for Peace" By Tencent
| 第三: 《和平精英》 – 腾讯
"Game for Peace" is the Chinese version of "PUBG Mobile", the official anti-terrorism military competition mobile game of "Player Unknown's BattleGrounds" developed by Tencent. It is also well known as the "chicken dinner" game.

腾讯光子工作室研发的反恐军事竞赛体验手游,《绝地求生》的官方手机版,也是著名的"吃鸡"游戏。

Please note that the cross-platform synchronization for data including levels, friends, and more except in-app purchasing record is only possible when login to the game with Tencent's social account like QQ ID or WeChat account.

使用平台账号(QQ或微信)登录,能够同步游戏中部分数据,包括等级、好友等非通过购买累计的数值。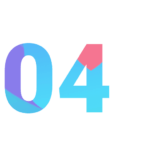 Top 04.   "Romance of the Three Kingdoms: Strategy Edition" By Lingxi
| 第四: 《三国志・战略版》- 灵犀互娱
"Romance of the Three Kingdoms: Strategy Edition" is a turn-based massive-user strategic 3D simulation game developed by Chinese game publisher Lingxi Games backed by Alibaba, which combines the Chinese history of the Three Kingdoms with ancient battleground experience.

由阿里巴巴旗下的游戏业务品牌灵犀互娱自主研发的《三国志・战略版》是以中国经典的三国乱世为背景,加古战场体验的基于回合制的大型多人 3D 策略性手游(SLG+RPG)。

This Chinese mobile game app has won as Apple App Store's Global Best Game of the Year 2019.

该游戏曾在 Apple App Store 全球性榜单中获得过 2019 年度精选游戏。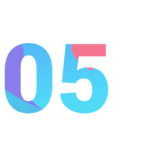 Top 05.   "Fantasy Westward Journey 3D" By NetEase
| 第五: 《梦幻西游》- 网易
"Fantasy Westward Journey 3D", a NetEase title, is an MMORPG mobile game based on its original PC-client, which has been the top most popular online game in China market and still has strong vitality today.

网易出品的《梦幻西游》3D 版是基于原有经典端游开发的大型多人角色扮演的闯关手游,原 PC 客户端的游戏版本一直是中国市场上最强的网游 IP,至今仍具有强大的生命力。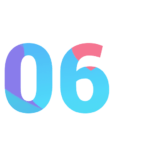 Top 06.   "Genshin Impact" By miHoYo
| 第六: 《原神》- 米哈游
"Genshin Impact" is a fantasy open-world action RPG (Role-playing Game) mobile game published by China's Shanghai-based developer miHoyo.

《原神》是由米哈游自研的一款动作角色扮演类幻想世界冒险的手机游戏。

The game features the fresh comfortable "anime" art style, plus the game's original score with the apt fantasy-world characteristic, performed by London Philharmonic Orchestra and the Shanghai Symphony Orchestra.

游戏采用了清新舒适的"动漫"美术风,加上由伦敦爱乐乐团、上海交响乐团等世界顶级交响乐团演奏的贴近冒险世界特色的游戏原声音乐。

It has been also the highest-grossing game worldwide in October 2020.

曾问鼎 2020 年 10 月全球收入最高游戏榜单。

Free Sign-in to Unlock Full

Tips: The full content to show for Free Logged-in and Premium residents only. Please click Log-In / Sign Up for Free button on the top right to unlock them.

For Logged-In Members Only

READ NEXT
More Stories to Be Continued…
See u soon… : )