November Part One: Best Top November Mandopop TikTok Songs on Douyin App 2021
11月:抖音超火的中文流行歌曲集合 (上)
Let's continue to the best Mandopop TikTok songs in the previous month. Mandopop Tiktok music here refers to the most popular Chinese pop music and songs ranked on China's TikTok "Douyin" app. You may also understand as the most popular MPop or CPop on Douyin November this year. Check out the full Mandopop playlist.

English Words:
Chinese Pinyin:
Standard Chinese:
Similar Chinese Words:
抖音神曲 dǒu yīn shén qǔ The most popular songs played frequently on Chinese TikTok/Douyin app.
Related Chinese Words:
中文流行歌曲 zhōng wén liú xíng gē qǔ Chinese Popular Music and Songs written and performed in Chinese language including Standard Chinese or Chinese dialects such as the Cantonese.
Related App:
抖音 Dǒu yīn The name of the Chinese version of TikTok app, which is China's most popular mobile short-video creating and sharing app developed by China's ByteDance Technology Company.
Chinese Pronunciation on Google

Say "Mandopop Music on Douyin" in Chinese
2021 November's Top Mandopop TikTok Songs on Douyin
11月最火抖音华语流行
Following reveals the top best November Mandopop TikTok Songs on Douyin November 2021, with titles in English/Chinese/Pinyin, Chinese artists, and brief information as well. For more requests on Chinese music or lyrics, leave a comment at the bottom to let us know.
以下盘点了来自 11 月抖音上最热门的一批华语流行歌曲,以及它们的中英文歌名(含拼音)、歌手名及歌曲简要信息,若需额外的中文/拼音歌词内容,请在底部留言告知我们。
"Memories Put Together For You"
A Popular Chinese Reproduced Song
#4《把回忆拼好给你》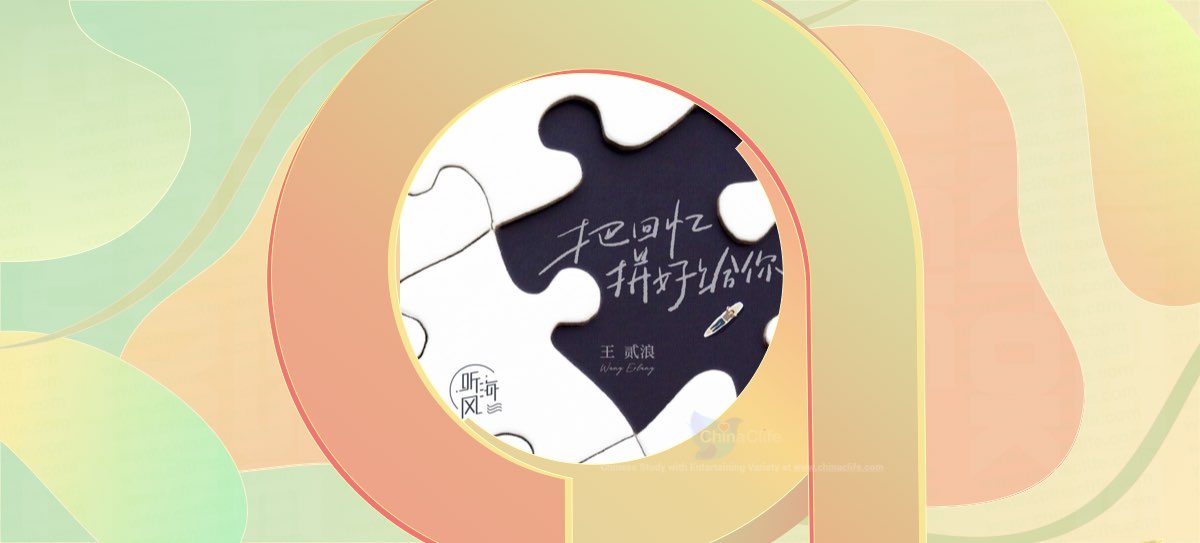 Song Name: Memories Put Together For You - Chinese Reproduction of "願い~あの頃のキミへ~"

歌曲名称:把回忆拼好给你 - 改编自《願い~あの頃のキミへ~》

Artist: Wang Erlang

歌 手:王贰浪

Language: Chinese Songs

歌曲语种:中文国语

Release Time: 2019-11-14

发行时间:2019 年 11 月 14 日

Genre: Chinese Pop

音乐流派:中文流行
IN ADDITION
Questions & Additional
Have you got any tips from this bilingual Chinese story above?
Do you have any other questions or suggestions?
You are free to write it down in the "Comments" section below or in our groups.
Any thought from you is appreciated, valuable, and might help the rest of the residents on the planet. 😀
Additionally...
Did You Start Learning Chinese with Pinyin?
Continue to read our User-friendly Chinese-Pinyin version of this story
(Unlocked for Free Logged-in and Premium residents only).
Hope it Helps! : )
READ NEXT